Gokulakrishna
Creative Solutions
will give
Innovative

Results

Am Tech Optimist, Tech Author and Tech Professional with 5 years of experience with different stages of the IT Multi-Cloud Infrastructure, Strong background in management and leadership.
IT On-Prem Infrastructure
Experience in VMware VSAN, Linux and Windows Environments
Cloud
Worked on Amazon Web Services, Microsoft Azure, Google Cloud, Oracle Cloud, Microsoft 365
DevSecOps
Terraform, Ansible, Jira, GitHub, GiltLab, Jenkins, Docker, Kubernetes, ELK, Grafana, Pometheous, Loki, OWASP ZAP, Trivy
Tech Author and Youtuber
Technical Author in Csharpcorner, DZone, gokulakrishna.blog and Youtuber in Gokulakrishna Channel
My Own
Skills
Talents are natural but Skills are developed by spending a lot of effort and hours.The most important skill is to develop the art of learning and should have passion, experience and being Intellectual in work
IT On-Prem Infrastructure Skills
IT Infrastructure Networks, VMware VSAN Infrastructure, Windows / Linux administration
VMware Datacenter Virtualization
Multi-Cloud and DevSecOps Skills
AWS, Azure, Google Cloud, Oracle cloud, Microsoft 365, DevSecOps Tools Docker, Kubernetes, Gitlab, GitHub, Jenkins, Jira, Kubernetes Orchestration(Rancher, Grafana, Prometheus, Loki, Splunk, ELK), Ansible, Terraform
AWS (certified - Solution Architect Associate)
60%
Azure (Certified Architect Expert)
65%
60%
Oracle Cloud (certified - OCI-Architect Associate)
55%
60%
Microsoft 365 (certified - MCSA)
50%
Appdynamics (certified - ACIP)
50%
Some Words About Me
My Awesome
Journey
Career journey refers to trajectory of a professional, it basically means the various position a professional moves on one by one as profession grows. Professional may move vertically most of the time but moving laterally or cross funtionally to a different type of job role improves the knowledge of the professional. Hence my career journey is interchangeable in career ladder.
Senior Software Development Engineer (Cloud and DevOps) "Freightify"
May 2022 - Present
A Fresh Start
A Fresh Start with Freightify
The most youngest team and good cultured organization.
Senior Software Engineer (Cloud and DevOps)"Mindtree Ltd"
June 2021 - May 2022
A Step into MNC
Here in Mindtree, I got new experience because mindtree is a big MNC, I have worked on Analyzing, Planning, Implementing, and Managing CaaS MultiCloud Environment using Rancher, Docker, Kubernetes (AKS, EKS, GKE), Grafana, Prometheus, Splunk, OPA Gatekeeper, Harbor, Azure Container Registry, Gitlab, Logic Monitor.
Got opportunity to lead a team
Got opportunity to collaborate with customer
Got opportunity to learn and implement new cutting-edge solutions.
System Engineer "Sysveda Information Technology"
Dec 2017 - May 2021
Become a Professional
I was not bounded by a time clock, in a given wide latitude of space, I have provided expected results each day. As a system engineer, I have provided innovative and cutting-edge solutions for new Cloud and On-Prem infrastructure and migration projects. Delivered solutions before the due date, resolving issues and identifying the root causes.
System Engineer Trainee "Sysveda Information Technology"
June 2017 - Dec 2017
A New Start

After My Bachelor's, I got an opportunity to work in sysveda as a system engineer trainee.
I started to learn all new processes from the basics of IT Infrastructure Networks, VMware VSAN Datacenter, Server and Desktop Administration, ISMS Process.
It was very challenging to understand, how IT Admins manage the entire Infrastructure.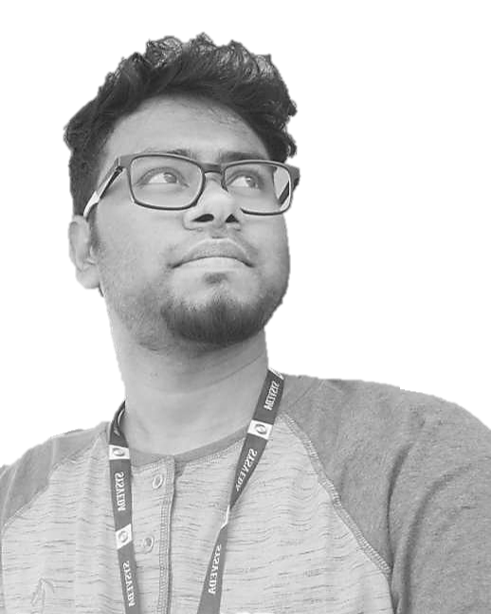 Download Resume
Some interesting
Facts


About Me
Happy Blog and Youtube Viewers
Reviews
My comrades
Kudos and Recommendations
Feedback about my work within the team or client which makes me feel good and my job meaningful. Also it's like a recognition and motivation which stimulate me to do my job more effective and perfect.
Contact

Me

Reach me via Social Networks, Skype or Email
Let's Start
Contact Details
For any further details please contact me.
Social Networks | Skype | Email
Get In Touch
Your feedbacks are valued. click to send your message